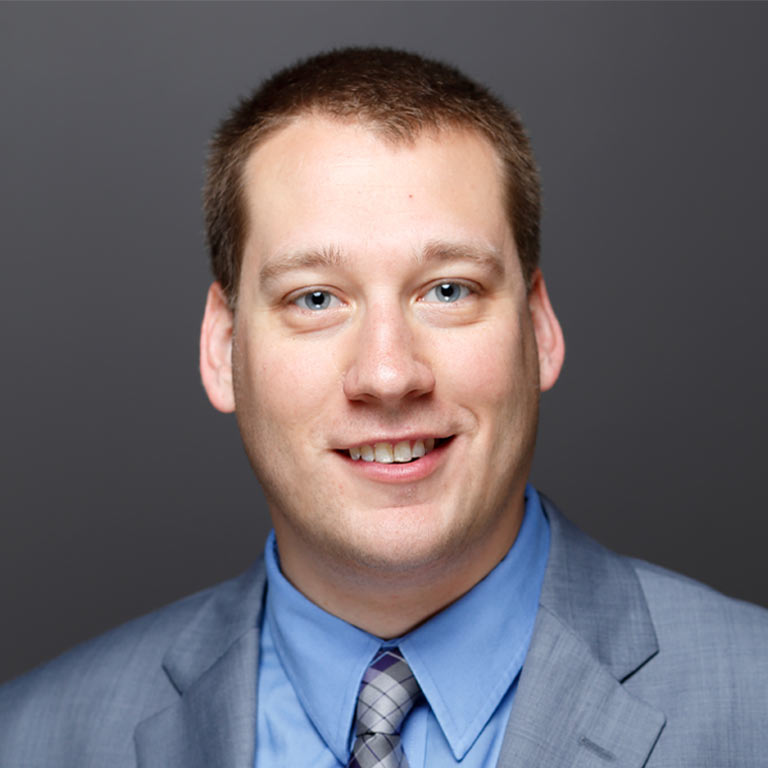 Phone:

812-856-3837

Email:

agmyers@iu.edu
Showers Building, Suite 102
501 N. Morton St.

Bloomington,
IN
47404
Andrew Myers was promoted to Audit Supervisor in February 2023.
Andrew started with Indiana University Internal Audit as an IT auditor in January 2017. Andrew earned a Bachelor of Science in Informatics with minors in business and entrepreneurship and a Master of Business Administration with a major in finance from Indiana University. He is a certified information systems auditor (CISA).
Prior to joining Internal Audit, Andrew worked for the IU Robert H. McKinney School of Law in Indianapolis as a web application programmer and for IU's University Information Technology Services in various consultant roles.
Andrew has professional interests in financial management, web standard practices, and human-computer interaction design. In his leisure time, he enjoys landscaping, sightseeing while traveling, and IU sporting events (Go Hoosiers!).